Airvida – Wearable Air Purifier
99.7% Coronavirus removal rate
(Infectious Disease Core Facility of Academia Sinica, Taiwan)
Testing result of Airvida virus removal rate by authoritative laboratory
.Airvida removes 99.7% of coronavirus from the air 1
(Infectious Disease Core Facility of Academia Sinica, Taiwan)
.Airvida removes 99.9% of virus from the air 2
(Kitasato Research Center for Environmental Science, Japan)
1 Refer to the official test report EIDD-ID Core-2021008-006-002-R from Infectious Disease Core Facility of Academia Sinica (Taiwan). The test virus is human coronavirus 229E (HCoV-229E; ATCC VR-740).
2 Refer to the official test report 2020_0031 from Japan Kitasato Research Center for Environmental Science. The test virus is Escherichia coli phage MS2 NBRC 102619.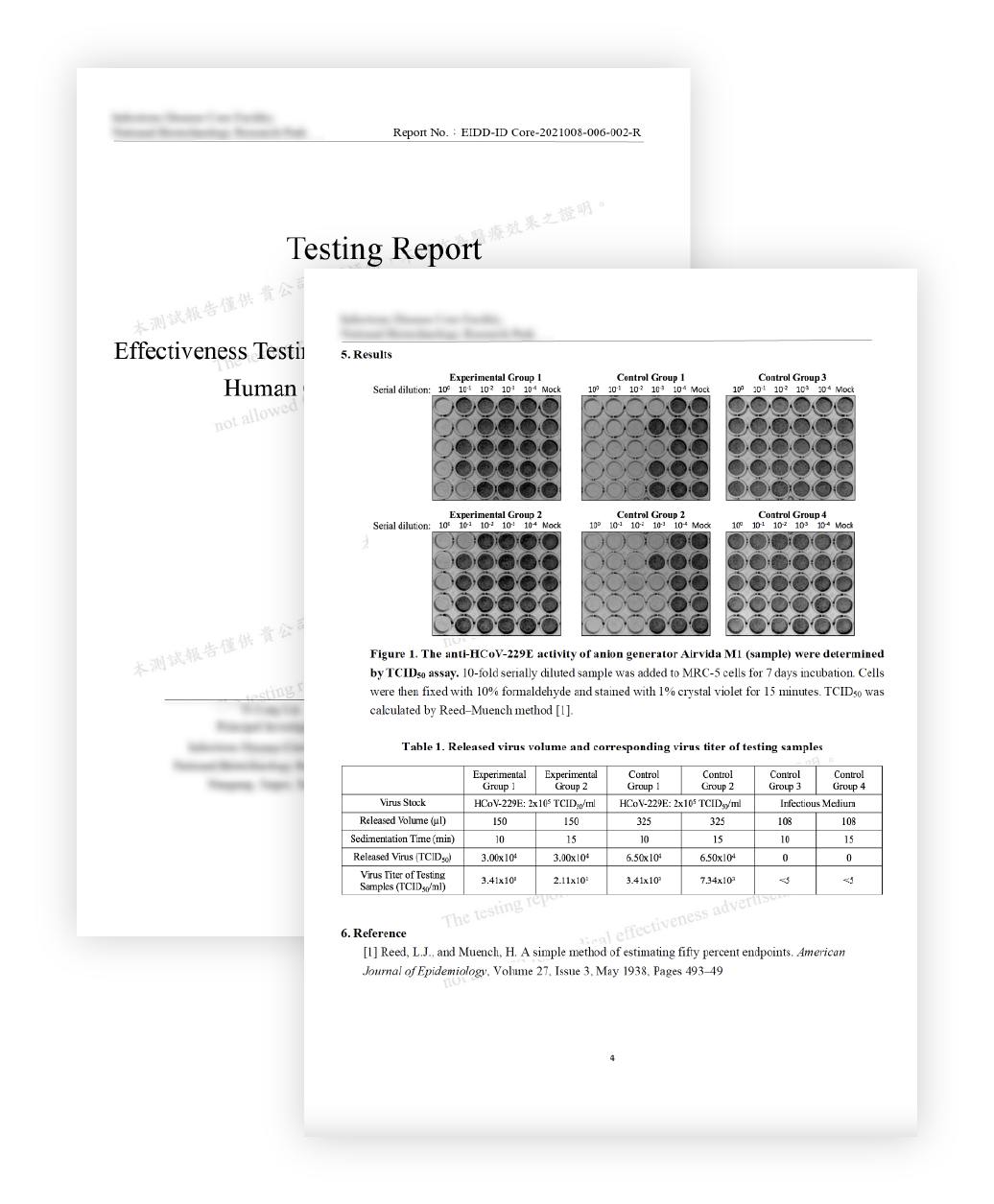 How does Airvida remove the coronavirus in the air?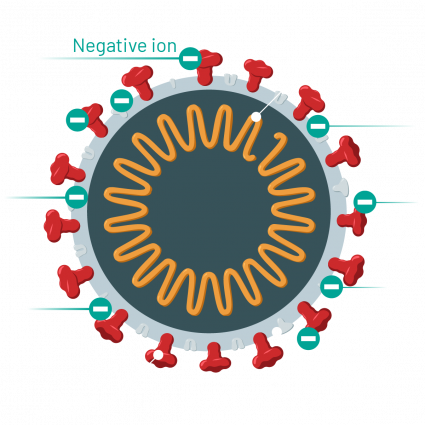 A Coronavirus contains capsid, spikes, RNA
Due to RNA is very weak, if breaking a virus' capsid, this virus will be easily inactivated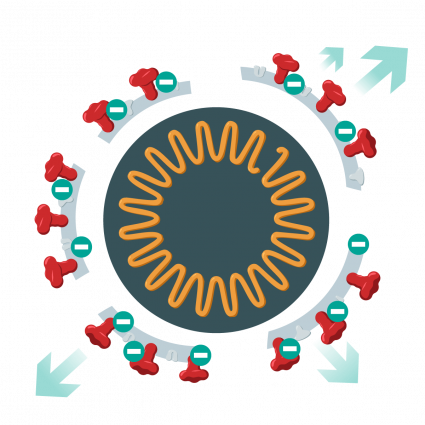 Airvida generates over 2 million negative ions around user's facial area
Airvida's negative ions will attach on coming airborne virus' capsids and spikes, then break their capsids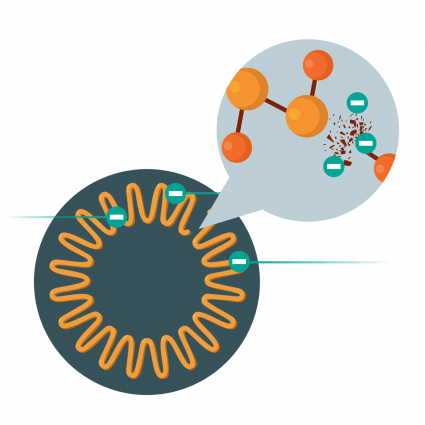 Those negative ions carry ample electrons to break 300~500 million covalent bonds
Those sufficient electrons can disrupt and break virus' carbon-hydrogen bond and make them inactivated immediately
According to a study by the University of Cincinnati, the penetration rate of the virus to a surgical mask is 21~85%.
Airvida wearable air purifier enhances protection and reduces the inhalation of more than 99.7% of coronavirus, reducing the suspension of viruses near the nose and mouth.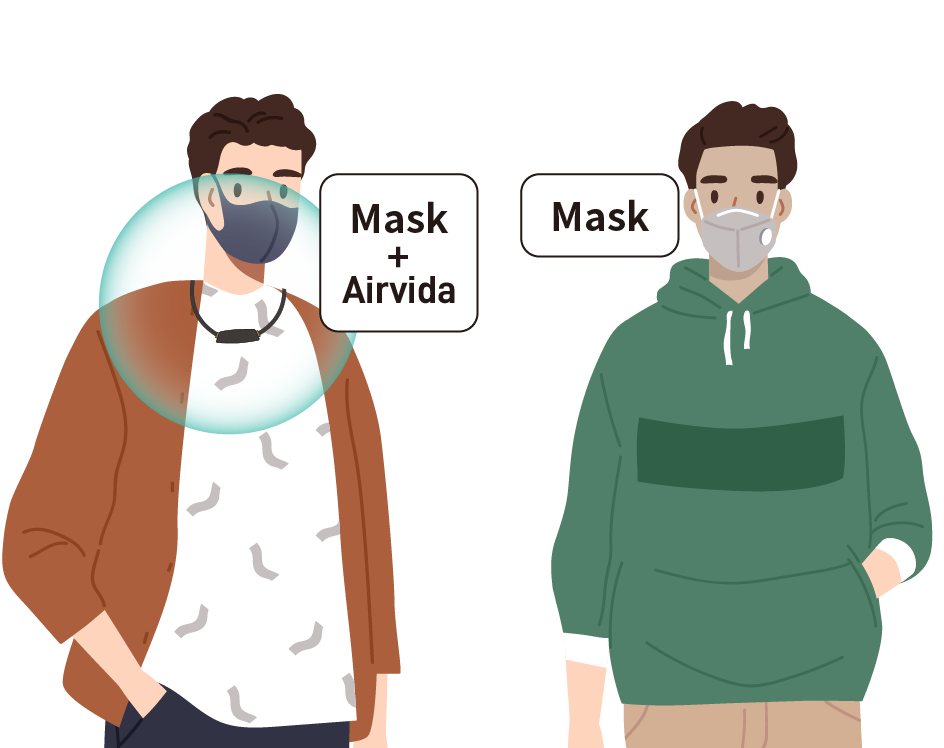 Do you know?
Long-term exposure to a polluted environment will increase the mortality rate of COVID-19.
An increase of 1 microgram per cubic meter of PM2.5 will increase the fatality rate of patients with the new coronavirus by 15%.
Sources from (Harvard T.H. Chan School of Public Health)
How does Airvida purify the pollutants in the air?
Airborne particles including
PM2.5, PM10, pollen,
formaldehyde, secondhand smoke, pet dander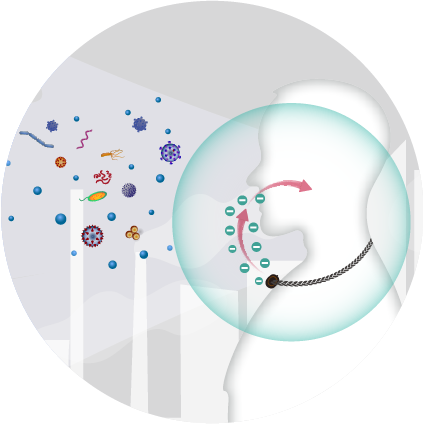 Airvida generates negative ions
Airvida generates 2 million negative ions every 0.6 seconds around the user's facial area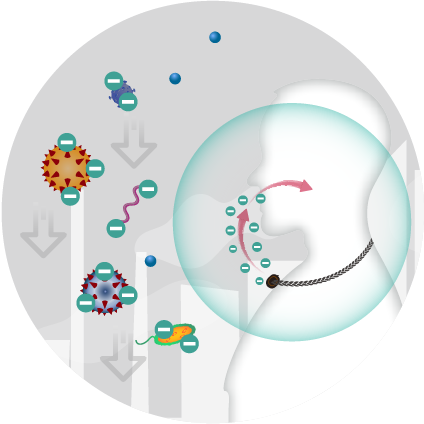 Negative ions will attach the particles within close proximity
Turning them into bigger & heavier chunks and thus falling to the ground
PM2.5 Removal Test in Open Area
Click the button in the center of the video
International laboratory certification report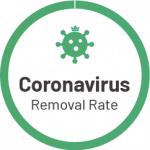 Infectious Disease Core Facility of Academia Sinica (Taiwan)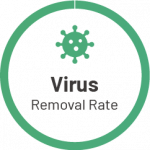 Japan Kitasato Research Center for Environmental Science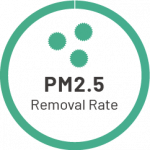 Japan Far Infrared Association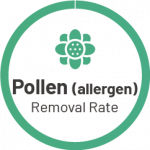 Japan Far Infrared Association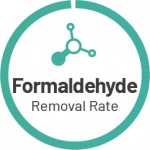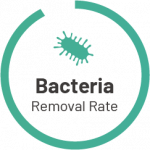 International recognition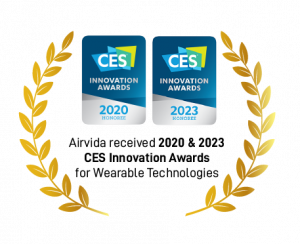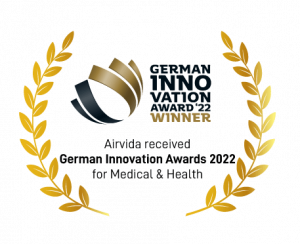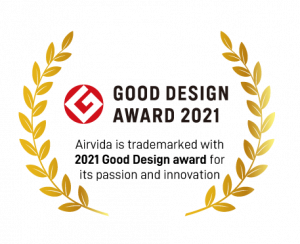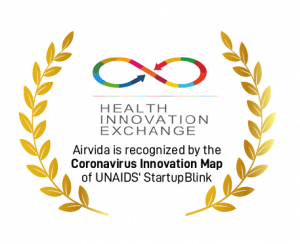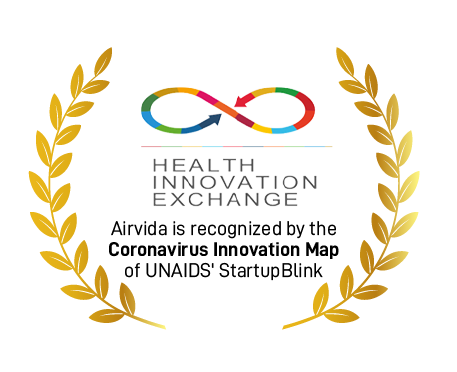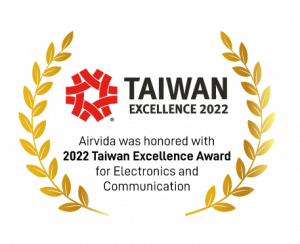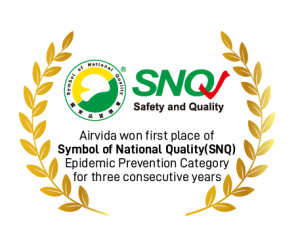 Testimonial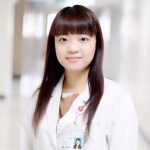 Symptoms of nasal swelling are reduced after wearing Airvida!
The most effective ways to prevent allergic reactions are reduce the chance of inhaling, contacting, and ingesting allergens. It is very hard for me to stop symptoms such as sneezing, nasal congestion, and difficulty breathing when my allergy is triggered. After wearing Airvida, I see a significant improvement in my allergic symptoms.
Dr. Hsieh
Division of Family Medicine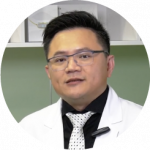 Have an extra layer of protection for your health beside wearing mask.
I chose to use Airvida because I want to have extra protection for my respiratory tract since the effect of prolonged exposure to air pollution, especially at high levels, can lead to serious conditions including stroke and lung cancer. Airvida products are certified and tested by leading laboratories around the world, and it is less conspicuous compared to other similar products when wearing it with professional clothes.
Dr. Lin
Division of Plastic Surgery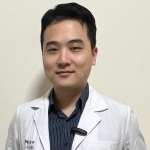 As air quality becomes terrible day by day, it's quite important to purify air everywhere!
My living place is surrounded by polluted air, so I often have a stuffy nose and itchy eyes even wearing a mask. I also have rhinitis issue. After wearing Airvida, the aforementioned condition is really improved! Besides, I need to work in a surgery room for a long time, thus it's very critical about how to avoid the smoke of electro-coagulation (a carcinogen of lung cancer). As a result, I think wearing Airvida to protect myself during working hours is essential.
Dr. Chen
Division of Anesthesiology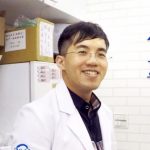 Fighting against air pollution, I chose Airvida.
Air pollution has a huge impact on human health. To avoid breathing in PM2.5 and air pollution, I chose Airvida to protect myself; Also I found the airborne allergy issues of my relatives and patients had been improved largely after using Airvida!
Phar. Huang
Pharmacy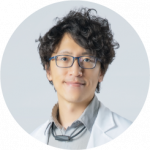 Significant difference between wearing and not wearing!
I have severe nasal allergy so I have to take one Antihistamine every night in order to prevent it acting up in the morning. After wearing Airvida for a month, my allergic symptoms have gradually reduced and the frequence for medication has also reduced from daily to only when needed!
Phar. Hsu
Pharmacy
We deserve to have better air quality!
My daughter suffers from severe allergy. She is constantly sneezing while doing homework and studying and it is very hard for her to concentrate due to her allergic symptoms when triggered. After using Airvida, her symptoms has also improved significantly.
Phar. Chuang
Pharmacy