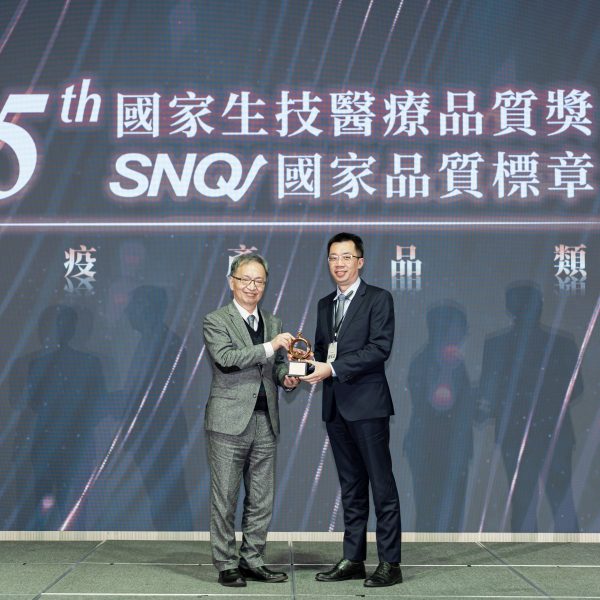 For the First-Ever Wearable Ionic Air Purifier with Bluetooth Earphones, ible Awarded the First Place of Symbol of National Quality for the Fourth Time
For those who are vulnerable to air pollutants and allergens, home-use air purifiers may offer them protection at home. However, when they go to work/school or go travelling, how can they breathe in clean air? ible Tech. developed unique Eco Ion technology to purify air wherever users are. Since ible launched the Airvida wearable air purifiers in 2015, more than 300,000 Airvida have been sold worldwide. ible has even developed an advanced product recently that meets the lifestyles of more users – Airvida E1 Wearable Air Purifier with Noise-Cancelling Earphones. With Airvida E1 generating 30 million negative ions and its Airvida Connect mobile app, users can immerse themselves in both clean air and high-quality music. The innovation and efficacy of Airvida have enabled ible to win the first place in 4 consecutive years in the Epidemic Prevention Category of the Symbol of National Quality (SNQ), known as the Oscars in the biotechnology industry in Taiwan.
Air Purifier with Earphones, a Stylish Accessory Commuters and Office Workers Must Have
To meet people's needs in their daily lives, ible has been optimizing its products in function, effectiveness, and safety. Airvida E1, the first wearable ionic air purifier with noise-cancelling earphones, has been successfully developed with such a mindset. Airvida E1 can generate up to 30 million negative ions every 0.6 second. Through ible's exclusive Breathing Pathway Eco Ion Technology, 6 million ions gather in the facial area to effectively reduce the harmful airborne particles inhaled by users, such as COVID-19, influenza viruses, fine particulate matter (PM2.5), and allergens.
Airvida E1 also comes with the Airvida Connect mobile app, which has been designed for commuters and people who want to stay informed of the air quality in their surroundings. The app provides real-time information on air quality index (AQI), PM2.5, and pollen based on users' locations. When the air quality has changed, the app sends instant push notifications to suggest users adjust the number of negative ions (2, 4, or 6 million ions) generated by Airvida E1 to combat different levels of air pollution.
In addition, both business and leisure travelers tend to encounter difficulty having a clear and undisturbed call in a noisy environment. Airvida E1 provides a great solution to this issue with its Bluetooth earphones which are equipped with active noise cancellation (ANC) system. There are also six sound modes to choose when using Airvida E1 to enrich users' listening experience and may even increase their work efficiency and quality of life.
Stylish, streamlined, and superlight, Airvida E1 weighs only 42 grams and fits daily outfits perfectly. In terms of battery life, when both air-purifying and music-playing work, the battery can last for 8 hours. When only the function of purifying air is used, the battery can even last for 30 hours. If users do not want to wear Airvida E1 all the time, they can put Airvida E1 into its own desktop stand to use it as a desktop air purifier and place it on a bedside table or office desk. What a convenient device to be used anytime, anywhere.
Airvida E1 Recognized by SNQ for Manifesting User-Centered Design, Effectiveness, and Safety
ible always send its products to international third-party laboratories to testify product safety and effectiveness for consumers. According to the test results, Airvida can remove 97.4% of COVID-19 (Feifan), 99.7% of influenza A virus (Japan Kitasato Research Center for Environmental Sciences), 99.9% of PM2.5 (Japan Far Infrared Rays Association), and 99.9% of Pollen/Allergens (Japan Far Infrared Rays Association). The figures indicate the outstanding air-purifying efficiency of Airvida E1. Furthermore, Airvida E1 has received FCC, CE, and NCC certifications, showing that its level of radiation and ozone is far below the regulatory limit and that it is safe for humans. With the innovative product concept and the great efficacy in air purification, Airvida E1 has not only won the Japanese 2021 Good Design Award but also earned recognition from the judges of the SNQ, the top national biomedical award in Taiwan for the fourth time. Awarded a bronze prize, Airvida E1 is the only honoree in the Epidemic Prevention Category of the SNQ this year. Such prize-winning device will be launched in 2023.
"Symbol of National Quality" certification, known as the Taiwanese Oscars in the biomedical industry, aims to motivate Taiwanese industries to provide products of high safety and quality. The SNQ honorees need to be evaluated by three standards – scientific validation, rigorous quality control, and safety. Being awarded the first place in the Epidemic Prevention Category of the SNQ for 4 consecutive years speaks volumes about Airvida's leading role in the wearable air purifier industry. ible will continually create a healthier life for consumers with innovative technology and user-friendly product design.
Feb 23, 2023